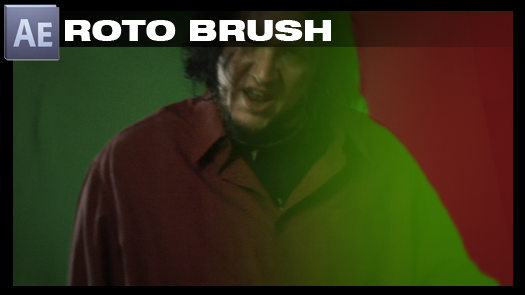 While working towards the completion of Choices, I had the opportunity to test drive the recently released After Effects CS5 in all its 64 bit glory.  The ability to utilize all installed RAM in my system to render previews and final comps was a stark contrast to the days of enabling "Render Multiple Frames" and the disk cache and pushing After Effects to "see" at least 3 GB of RAM.  The program runs like a dream and, at present, without major hiccups.  All that being said, this isn't a review or song of praise for the program itself; that recognition goes to one of the software's new features – the Roto Brush.
If you're like me and you've spent countless hours with your face inches from the screen as you meticulously move clusters of mask points ever so slightly frame by oppressive frame, the Roto Brush is a godsend.  That being said, roto is still roto.  The tool is no point-and-click silver bullet that turns what were previously multi-hour rotoscoping sessions into instantaneous clean mattes.  It's still a frame-by-frame process, but brushing the mask edges as opposed to slowly adjusting clusters of points does seem to be a more intuitive process.
This being said, the Roto Brush is worth its weight in gold for the time it saves during the rotoscoping process.  Just don't expect instantaneous miracles.  Now if they could just enable real-time video editing in After Effects . . .