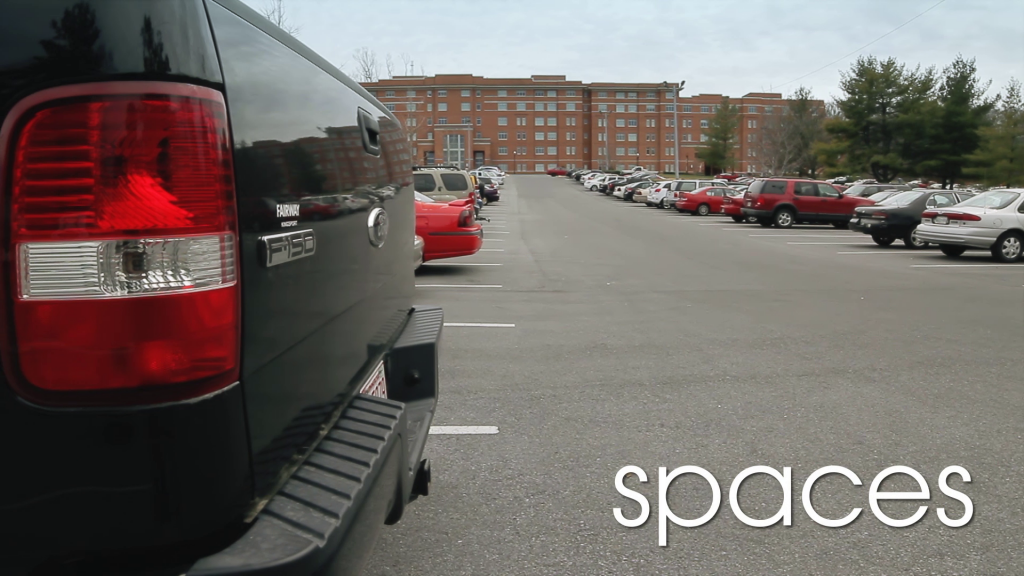 I've been working on a new kind of project this year that's a little off the beaten path for a typical promotional video for the university. A few months back our department was approached by the head of parking services at ETSU to create a series of videos that underscored most of the common issues with parking violations on campus while "softening" their image on campus. Our department director suggested that going with a narrative web series that featured the violations driven by a larger storyline might draw more viewers and broaden the comprehension while not sounding too preachy – thus Spaces was born.
By allowing our department to have a little creative freedom with the project, we decided to create a comedic series that focused on an awkward yet endearing online student named Mason who is tentatively pursuing traditional student Charlotte by offering to give her a ride to class. After holding auditions with ETSU theater students, we settled on the leads and the winner of the part of Mason suggested that he had a couple of friends who would be glad to participate – and the parts of Mason's geeky friends Steve and Sheldon were created.
The first episode consisted of a two man crew featuring myself with my Canon 60D and our director, David Currie, with a Sony HXR-NX5u filming our leads played by Everett Tarlton (Mason) and Danielle Tucker (Charlotte) as well as guest stars Zach Starnes (Sheldon) and Josh Holley (Steve) in three different locations across campus one Friday afternoon based on a script by David Currie. Due to being shorthanded, we ran most of the production with lavalier mics except when we could afford to lock one camera down to use a boom mic.
I edited the resulting footage with Final Cut and Premiere, cleaned and graded the footage with After Effects, utilized Mocha and After Effects to handle the visual effects shots, and processed the audio with Audition. You can check out the results below and check back for parts 2-4!