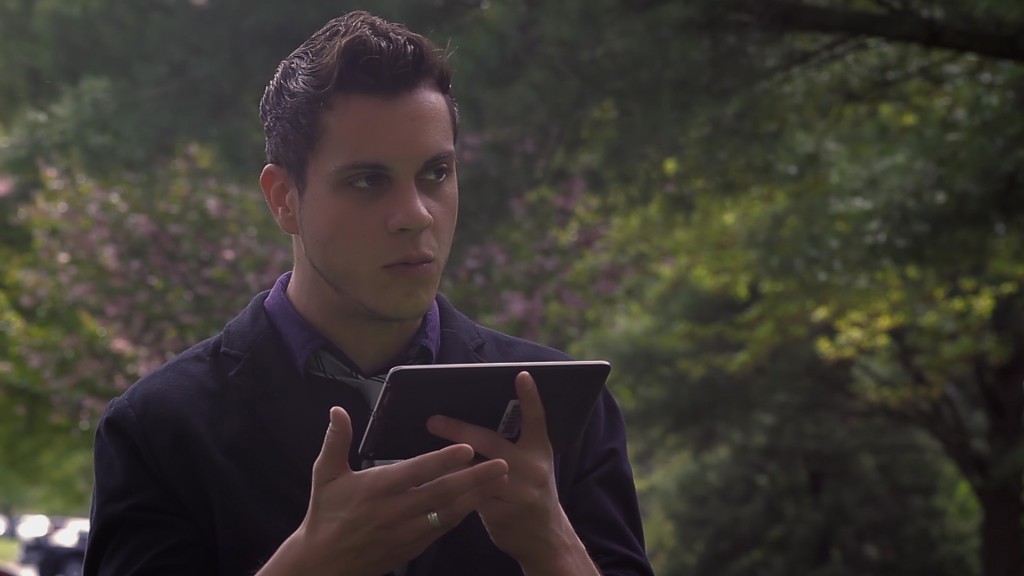 Episode 3 of Spaces is now officially in the books. It took a little longer to wrap production on this episode due to the inevitable scattering of acting talent that so often happens at the end of the semester, but, ultimately, I'm really happy with how everything came together. Episode 3 introduces us to Dr. Ward Rothschild, Charlotte's father, who is played masterfully by ETSU Theatre professor Bobby Funk. Intellectually overbearing and strangely aloof, Ward presents himself as the next hurdle for Mason to clear in his pursuit of Charlotte's affections.
From a technical perspective, we once again relied on a combination of a Canon 60D, a pair of Sony HXR-NX5Us, and a GoPro Hero III and we also went with the boom mic a little more often with this episode when an operator was available. Once again, I chose to return to the Facetime/Skype style video chat app to drive anther chaotic moment between Mason and his buddies. Additionally, when we were filming inside the cafeteria, we were short on cameras so I utilized the GoPro to capture the action as Steve and Sheldon frantically scribble notes to Mason during his meeting with Ward. I was pleasantly surprised with the flexibility of the GoPro footage captured with the cinetune style enabled. There really was a lot more latitude available during color correction and Mocha was able to track the tablet screen rather easily with only minor tweaks here and there.
Episode 4 presents several potential production nightmares with several actors being present for at least one scene so I have my fingers crossed that we'll be able to wrap up production on that episode later this month! Anyway, now for the credits…
The third episode was produced by ETSU Online and ETSU Parking Services and starring ETSU students Danielle Tucker and Everett Tarlton. Guest stars include Zach Starnes, Josh Holley, and Bobby Funk. I co-wrote the script for this episode with David Currie of the ETSU Office of eLearning who , along with Zion Madden of ETSU Online, served as assistant camera and audio technician. I served as Director, D.P., and Editor. All post-production was completed with Final Cut, Premiere Pro, Photoshop, Mocha, and After Effects. Enjoy!