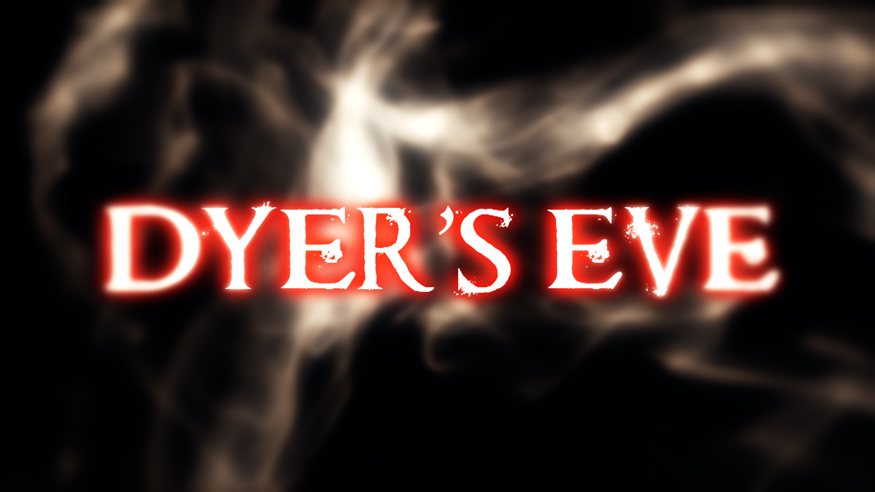 Just dropping a line to let everyone know that you can now see Dyer's Eve on YouTube as well as Blip.tv.
Fan up on Facebook:
http://www.facebook.com/pages/The-Dyers-Eve-Film-Project/135555086507297
Download from iTunes:
Check out the trailer here:
http://www.youtube.com/watch?v=MaIAgDT3D58&feature=related
For those who are interested, here's the info:
THE DYER'S EVE FILM PROJECT
A mysterious package leads a team of reality show ghost hunters who fake hauntings for ratings to a supposed haunted house in rural Arkham, Kentucky. Led by their megalomaniac leader and producer, Sebastian Crowe, the team proceeds to set up their equipment, while, in the dark recesses of the house, something has begun to stir. As night falls, Crowe and the others must come face to face with the repercussions of their disrespect for the dead and the true spirit of the Curse of Arkham. Some secrets are best left buried.
Production Status: Completed
Genres: Horror, Dark Humor, Thriller, Mockumentary
Release Date: SPRING 2008
Director : Jake VanHuss
Cast: Chris Jones, Andrew Simmons, Archie Fitzgerald, Doris VanHuss, Tiffany Fitzgerald, Walter VanHuss, Nii Adjaidoo, and Jake VanHuss
Producers: Jake VanHuss, Primus Tillman, Robert Helvey, Marty Fitzgerald & Walter VanHuss
Studio(s): Darkfilm Entertainment, Virtual Graphics
Screenplay: Jake VanHuss, Rose VanHuss, and Chris Jones
Story: Jake VanHuss & Rose VanHuss
Cinematographer(s): Jake VanHuss & Andrew Simmons
1st Assistant Director: Andrew Simmons
Stunt Coordinator: Archie Fitzgerald
Music by: Brad Davies, Floyd Hood, & The People of Ghengis
Visual Effects: The Freakshow
Visual Effects and Compositing: Jake VanHuss
Editor: Jake VanHuss
Sound Design and Mixing: Brad Davies & Jake VanHuss
Format: HD 1920×1080
Special thanks: The City of Blountville, TN; David Jones; The Tri-City Regional Airport; Robert Helvey; Video Copilot; East Tennessee State University, Adobe Systems, 2d3, Sony, and Autodesk.