Session 9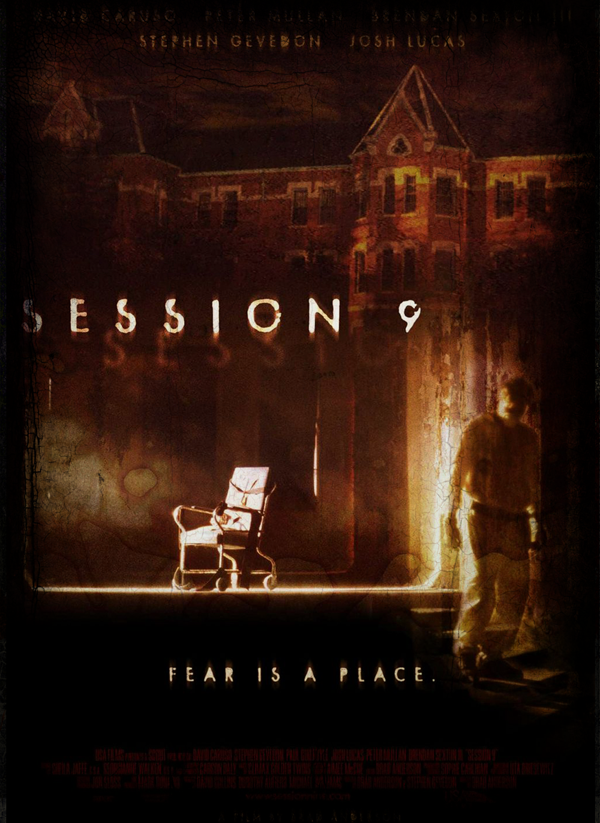 The final day is upon us and what better way to close out 31 Days of Horror than with a visit to the Danvers State Mental Hospital, setting of Brad Anderson's Session 9. Prior to this film, Anderson was known more for directing a pair of romantic comedies, but, after this film, Anderson began delving into much darker projects like The Machinist, Transsiberian, and Vanishing on 7th Street. The story follows Gordon, the owner of a small asbestos removal company, who, upon hearing of the old hospital's need for his services, places an aggressively low bid to secure the job in an effort to relieve some of his own financial stress associated with his new child. Gordon's small but eclectic crew consisting of Mike, Phil, Lucas, and Gordon's nephew, Jeff, descend upon the abandoned hospital and begin the job. Mike finds a box containing audio recordings of sessions with patient 444, a woman who suffered severe multiple personality disorder, and begins listening to the ominous recordings as the therapist pushes the patient to discuss her dark secret. Meanwhile, the group slowly descends into infighting as an ominous unseen killer begins to stalk them all. When I first saw this film, I was so fascinated that I watched it 2 or three more times. Anderson certainly calls forth his inner Hitchcock to bring forth a tale of mental anguish and breakdown that is not only creepy but entirely plausible. The ensemble performance of David Caruso, Josh Lucas, Stephen Gevedon, and Brendon Sexton III as well as the tour de force by Peter Mullan drives the haunting tale home.
Where do you live, Simon?
I live in the weak and wounded, Doc.