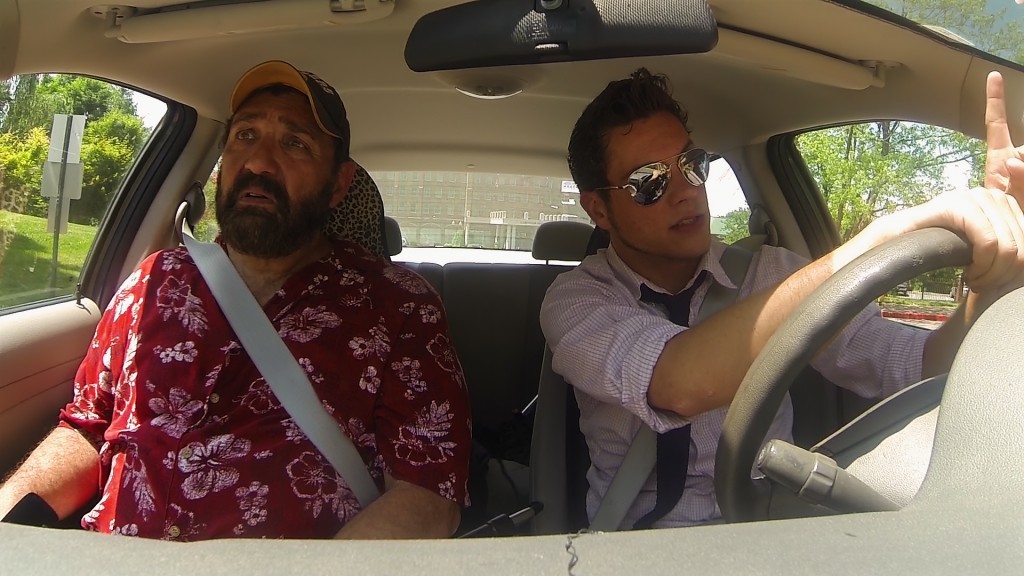 I finally was able to close the books on Spaces this week. We had originally planned for the series to go 5 episodes, but, due to a backlog last semester and some severe looming budget cuts for our department, we had to settle for a 4 episode run. Regardless, I think that the story arc remains conclusive as nearly all of the loose ends from the first three episodes are tied up in the fourth installment. We did begin production on the fifth episode and I may include the opening scene as an extra on the series DVD that we release later this year.
In terms of the production schedule, this episode trumped all others in terms of multiple shoots as we had to find a way to coordinate 8 volunteer actors to occupy the same space at the same time. This kind of logistical nightmare doesn't always work, but, in this instance, we were able to work around their schedule limitations and do multiple shoots that incorporated as many actors as we could at a time while avoiding any wide shots that would require digitally adding actors in.
As to the visual effects elements for this episode, I really didn't find the need to add too much outside of the reveal shot of Charlotte's paintings and a few hand-held shots that required some stabilization in post. Everything else was fairly well planned out so the need to add extras here and there were minimal. I had originally intended to include one more videophone shot where Charlotte calls Sheldon & Steve to check on the status of the doctors as they ran down the stairwell and have them running across the street in the background as Ward and Mason pull up. However, scheduling limitations dictated that I junk those shots in favor of a more easily filmed transition.
Anyway, as to the credits. The episode was produced by ETSU Online and Parking Services with special thanks to the Mary B. Martin School of the Arts and Karlota Contreras-Koterbay for being so gracious to provide us access to the Slocumb Galleries on multiple occasions. The episode, once again, stars Everett Tarlton and Danielle Tucker with returning guest stars Zach Starnes, Josh Holley, Bobby Funk, and Carolina Hurtado. Also appearing in this episode were Caroline Abercrombie, David Currie, and Rob Nelson as the doctors. I co-wrote the script for this episode with David Currie of the ETSU Office of eLearning who , along with Zion Madden of ETSU Online, served as assistant camera and audio technician. I served as Director, D.P., and Editor. All post-production was completed with Final Cut, Premiere Pro, Photoshop, Mocha, and After Effects.