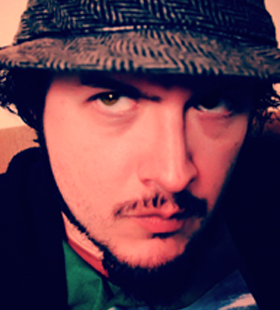 A few words about Jake...
I'm Jake - a designer, production and post artist. I've been operating my freelance business, VFXJAKE, on local and remote basis for over 8 years now on projects ranging from graphic design and animation to interviews and promotional videos. Presently, I teach courses in production and post with the Adobe Creative Cloud Suite, Avid Media Composer & DaVinci Resolve at East Tennessee State University. I also do contract work for StudioNow in Nashville, TN as well as New Patients Inc. in Las Vegas, NV. In my spare time, I continue to pursue my passion for filmmaking and design by creating short films and animation projects among other endeavors.
My post-production skill set includes proficiency with a variety of operating systems and software packages, non-linear editing, compositing 2d and 3d elements, motion graphics and animation, development and deployment of visual effects utilizing both 2d and 3d dynamics, 2d and 3d motion tracking, 3d rendering and video encoding for various ouputs from multimedia to Blu-Ray, as well as 3d modeling and shader development.
My compositing toolbox includes experience with After Effects, Cinema 4D, Final Cut, Fusion, Maya, Mocha Pro, Nuke, PfTrack, Photoshop,Premiere, and Resolve among others.
Download a copy of my resume here.