About jake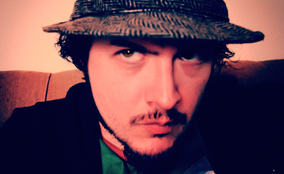 I'm Jake - a designer, production and post artist. I've been operating my freelance business, VFXJAKE, on local and remote basis for over 8 years now on projects ranging from graphic design and animation to interviews and promotional videos. Presently, I teach courses in production and post with the Adobe Creative Cloud Suite, Avid Media Composer & DaVinci Resolve at East Tennessee State University. I also do contract work for StudioNow in Nashville, TN as well as New Patients Inc. in Las Vegas, NV. In my spare time, I continue to pursue my passion for filmmaking and design by creating short films and animation projects among other endeavors.
Within every artist in every medium lies a sense of iconography and a desire to create an image that will be remembered and I am no different.
I've been drawing traditional line art since I was a kid and began my foray into graphic design at a young age for school functions and clubs. When I was working on my undergraduate degree, I began selling my illustrations and doing some design work for a few outside clients. After graduation, I began doing design for the retail business that I worked for and selling designs for flyers and business cards to more private clients. When I returned to college for my Master's degree, I created original marketing materials and charts for my department to supplement their ABET certification and to promote various degrees within the department. This was also around the time that I began using Photoshop & Illustrator primarily for almost all of my design projects. In early 2007, I started my freelance business while pursuing my post-graduate degree and worked on a variety of design projects from repair and stylizing of photography to logos and website design. Today, I employ my design skills on a daily basis in projects that incorporate video, web, and print mediums for a variety of clients on a local and remote basis.
<
Skills
My design skills include creating original logos and illustrations, designing graphics packages for both print and video, developing visual stategies to drive marketing and branding initiatives, co-ordinating and designing layouts for a variety of print materials, constructing web sites and multimedia design, building layered textures for use in 3d shaders, HDRI photography, photographic enhancement and repair, and traditional line art.
Links
Check out the links below to view my other portfolios, media collections, film projects, and my blog.
places of interest
Below are some other links for design and production related sites that you might also find interesting.